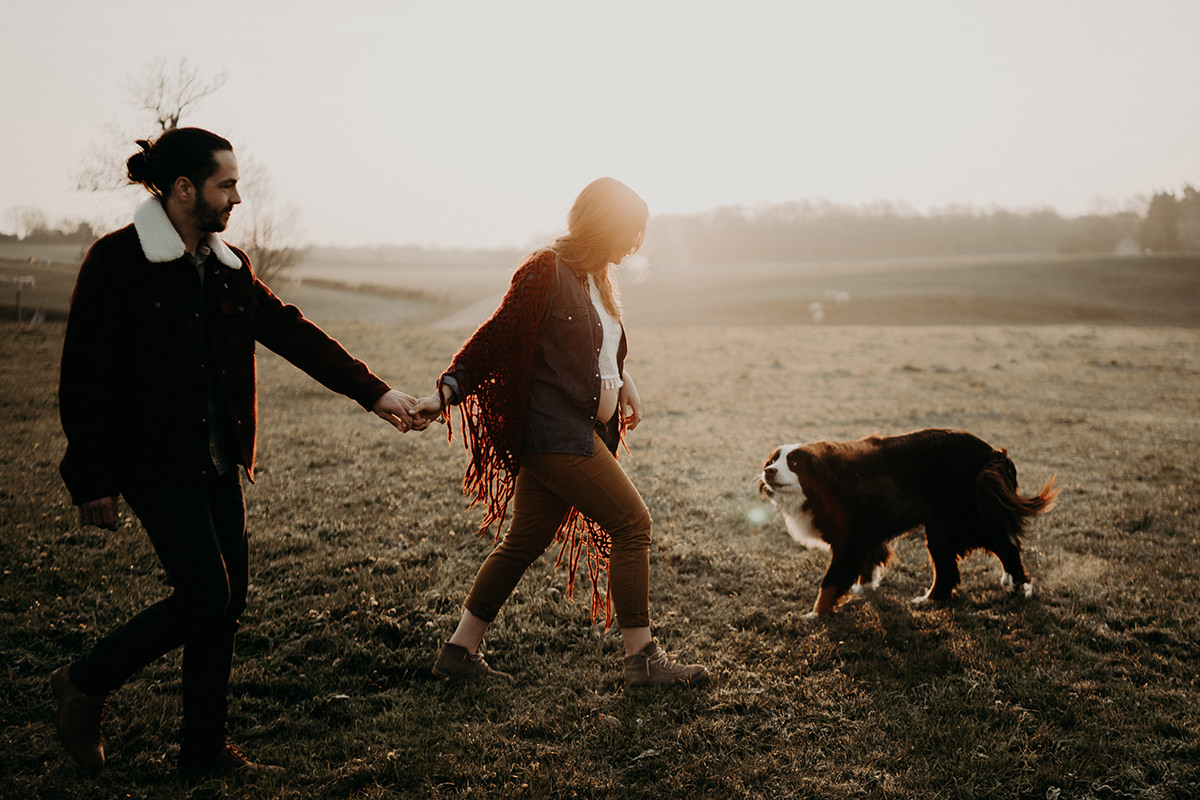 You will see few pregnancy sessions on the site. Because it's true, we don't do much. But when it happens, like here with Cloé and Romain, it's really a special moment.
For me, it is important to think of a pregnancy session in exactly the same way as a couple or engagement session. It's an adventure to live, and therefore to immortalize as a couple.
To come back to our little couple: Cloé, herself a photographer, had contacted us so that we could come to realize her session in photos and video. We accepted, we started to discuss the date… When his friend Amandine contacted us on her side. She was organizing with their families, the surprise of offering this session to Cloé and Romain. We had to find excuses and stratagem to retract with Cloé and Romain… To better surprise them later!
It was during a dinner at the restaurant, on Cloé's birthday, that Amandine broadcast a video where Jérémie and I revealed the surprise to her. Shock and emotion!
Let's go to Burgundy, with Cloé and Romain, for their early morning session, under sunrise beautiful light.
More couple sessions to discover here