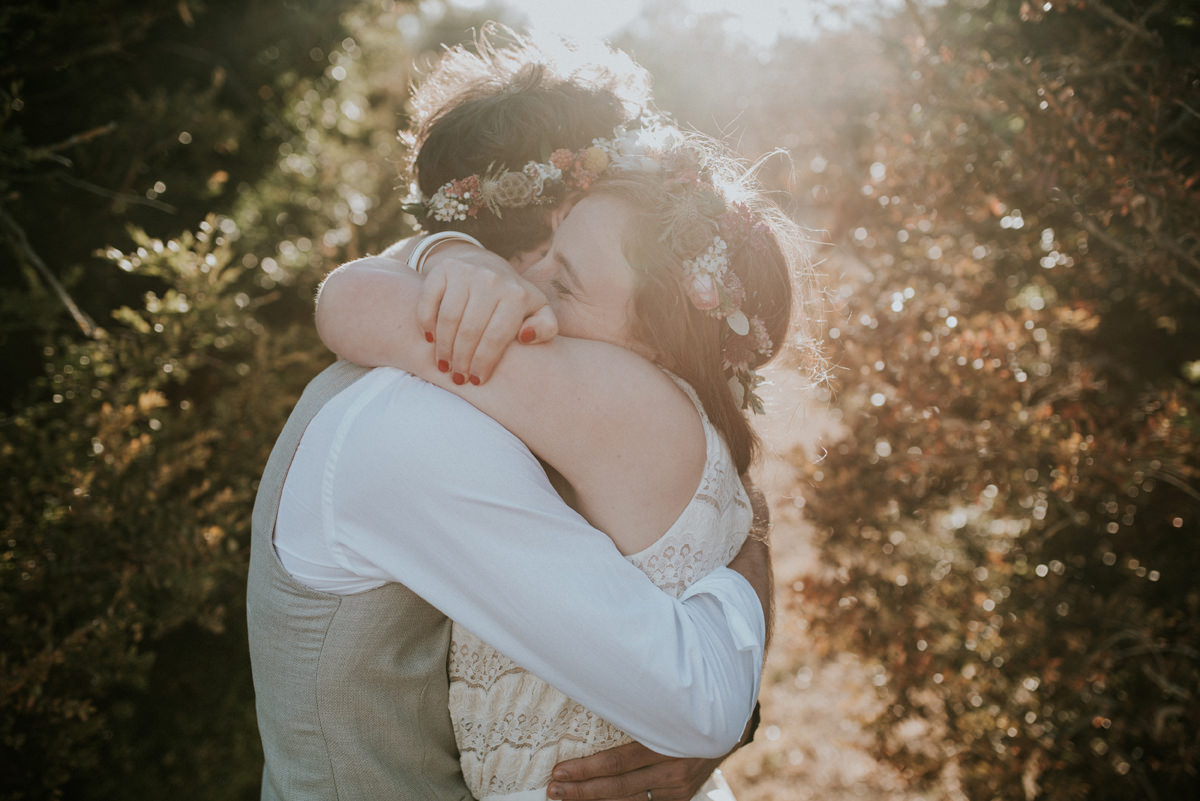 Wedding in South of France – Alice and Romain
It's friday night, we drove from Normandy to the Chateau de Fajac near Toulouse, to find Alice and Romain. On the spot, about thirty people are already there, and we can hear them from the entrance, laughting out loud around the large rustic wooden table, the fireplace and… columns of pizzas! The weekend mood is announced!
Saturday: Breakfast for some, yoga session for others, last setup stuff… And the day begins for Alice and Roman by… their bath! Esay. 😀
In his green trousers, we discover a barefoot Romain, without tie, without jacket, and with a flowerscrown! Is that too cool seriously?!! And Alice, radiant, hair in the wind, in her flowing dress and her tassel earrings.
Those two are so cute!
This day was like them: simple and full of details. It was fun, full of surprises, with some tears during the ceremony and a lot of joy all day long!
But it must be said: these two have participated 6 times the Burning Man!!! Yes it's dreamy [sigh]. Knowing that, we understand how beeing cool is easy for them. QED.
B.
Venue: Chateau de Fajac La Relenque
Decor: Style it
Flowers: Poppy Figue
Dress: Laure de Sagazan
Shoes: Elise Hameau pour Cosmoparis
Earrings: Poupée Rousse
Rings: Paulette à Bicyclette
DIY Masks: Wintercroft
Hair & Make up: Mily Cuts

A short 3 hours night, and at 7.00, we found "the survivors". Those who have used the dancefloor till the end, and stayed to admire the rising sun. What a weekend!
BONUS
Because with this crazy team we were, we had so much fun !