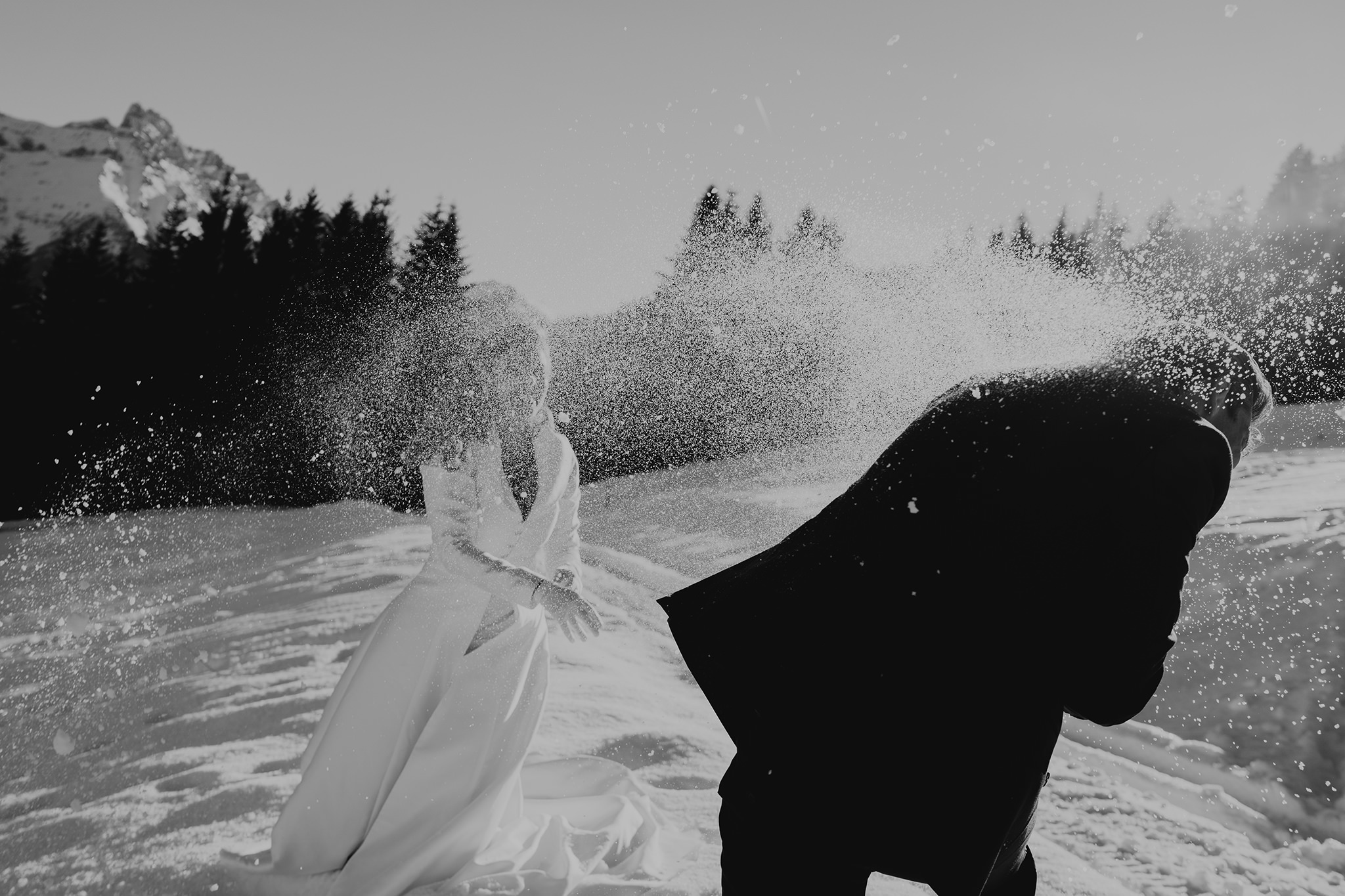 After summer, here we are in winter in the middle of the snow-capped mountain. After their tropical wedding in Sydney, Aurélie & amp; Edgar flew to Switzerland two weeks later for part two.
This time, they opted for a religious ceremony in a pretty wooden chapel, with a breathtaking view of the Dents du Midi. We could also see the mountain tinted red at sunset, a magnificent sight.
And finally, a crazy evening (again!) under a glass roof, and after spending the night in an igloo, we found them the next day for a little battle snowballs.
Wedding Planner: Kalosia | Venue: Whitepod Hotel | Stationary: Graphikkart | Floral Designer: Asclépiade | Live band: Mix And Soul Events | Guests gifts: Maison Shiiba