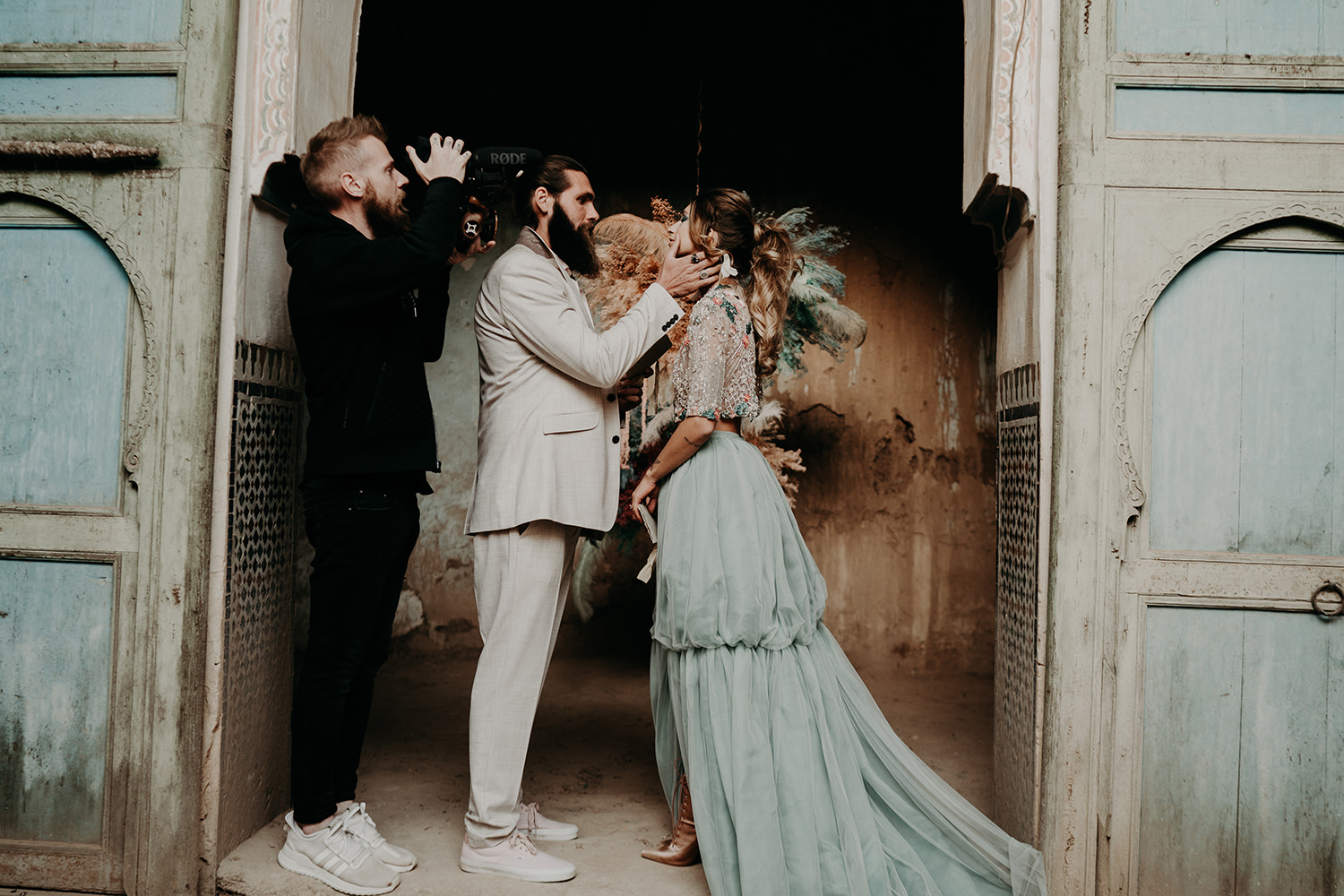 Let's have a view on the wedding video styles that exists.
You start looking for your videographer, great!
But after watching a hundred of wedding videos, maybe even cry, laugh and dance, you feel lost. As for the photographers, we could say that there are almost as many styles as personalities behind the camera. But it won't help you.
We can still distinguish 5 key styles of videos. We are not going to talk about colors (bright, moody, contrasty …), nor rhythmic, but just types of editing.
-
CLIP : in this style, the images are placed on music (whether slow or dynamic), without any other sound: neither voice, nor ambient sound. The editing is not necessarily chronological, because here this is more about the aesthetic aspect of the video that matters. Like a music video.
STORYTELLING :

the goal here is to tell the story of your day with the help of vows or speeches in the background. There is a mix of aesthetic images, to which more depth is goven by the ambient sounds (shouts, laughter, applause). We can find 1 or 2 different musics in the same video (slow, then dynamic for example) to match the different moods of the day.
CINEMATIC :

close to storytelling, we are looking here to approach the style of a film trailer. The best moments of the day, edited non-chronologically, on an often epic music and nice sentences here and there well chosen.
DOCUMENTARY : as the name suggests, your day will be documented and the video will repeat the events in the order in which they took place, without frills. There will be just a little or no music, to leave only the real sounds and voices, for a more organic atmosphere.
ARTISTIC :

completely unstructured editing of your day, unexpected camera movements and framing, effects added in post-production… the only limit is the original vision of the videographer. Don't expect a "wedding" video at the end, but a film that can be totally conceptual.
Obviously there are plenty of variations to these styles. The idea here is to better navigate between the different possibilities that exists.
We put style on a side, and colorimetry / dynamics on another side at the beginning of this article. What should be understood is that all of these styles can be slow or dynamic, bright or moody. It is for example quite possible to have a clip style on slow music, and bright and pastel color grading.
It is not uncommon for a videographer to make 1 or 2 different styles. Because very often, the editing varies according to the wedding itself, its atmosphere, what's happening, and the character of the bride and groom ...
-
How to choose your videographer then?
Ask yourself the following questions to find the right videographer:
- Do you want music or not in the background?
- Do you want ambient sound (laughter, applause) / voices (your wishes or speech)?
- Is it more important for you to tell the story or to focus on the wow effect?
You can obviously like several things. Try prioritizing them by asking yourself what you would like to see in your wedding video when you watch it in 30 years.
At the end, this a question of feeling. You'll know you deeply love the style of a videographer by looking his/her work. And just trust him/her to know, by experience, what editing will suit you the best after your wedding day is done, not before.
-