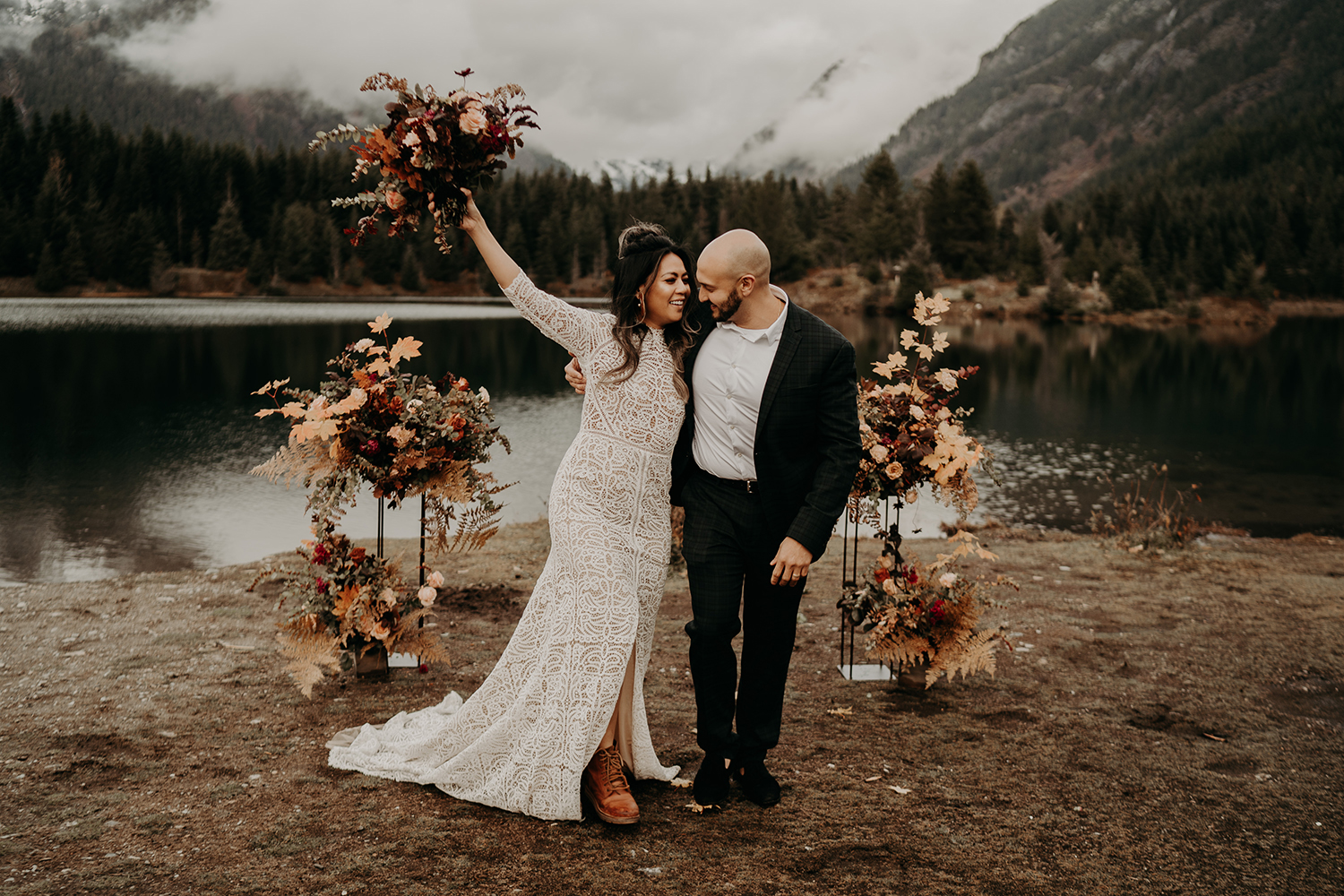 The traditional wedding, consisting of a reception, guests, ceremony and party, is a well-known concept. However, another form of marriage has been gaining popularity in France in recent years: elopement.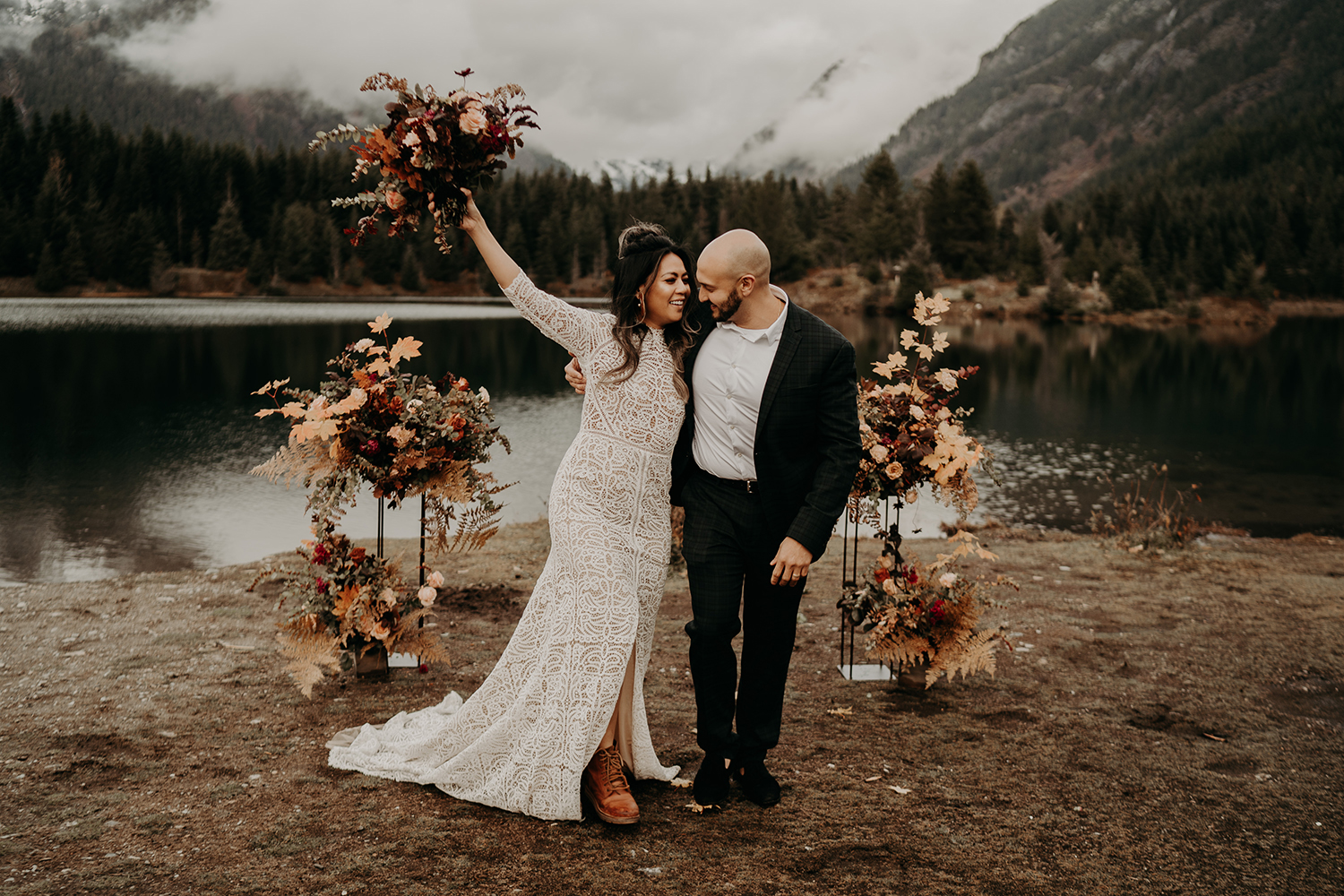 Before precisely defining elopement, it is important to understand its context.
In the U.S.A it is possible to get married anywhere and to make this union legal by transmitting the necessary documents to the authorities. This is where the concept of elopement was born.
In France, to make a marriage legally binding, couples are required to reside in the country for a minimum of 40 days and participate in a civil ceremony at a town hall. While the civil ceremony serves its legal purpose, it can often feel rushed and lack the glamour and personalization desired by some couples.
Recently, there has been a rise in secular ceremonies as an alternative option for those who want a more meaningful and personal ceremony. These non-religious ceremonies allow couples and their loved ones to express themselves and their love for each other through their own words and actions, rather than relying on traditional religious customs.
This is the typical idea of a wedding in France.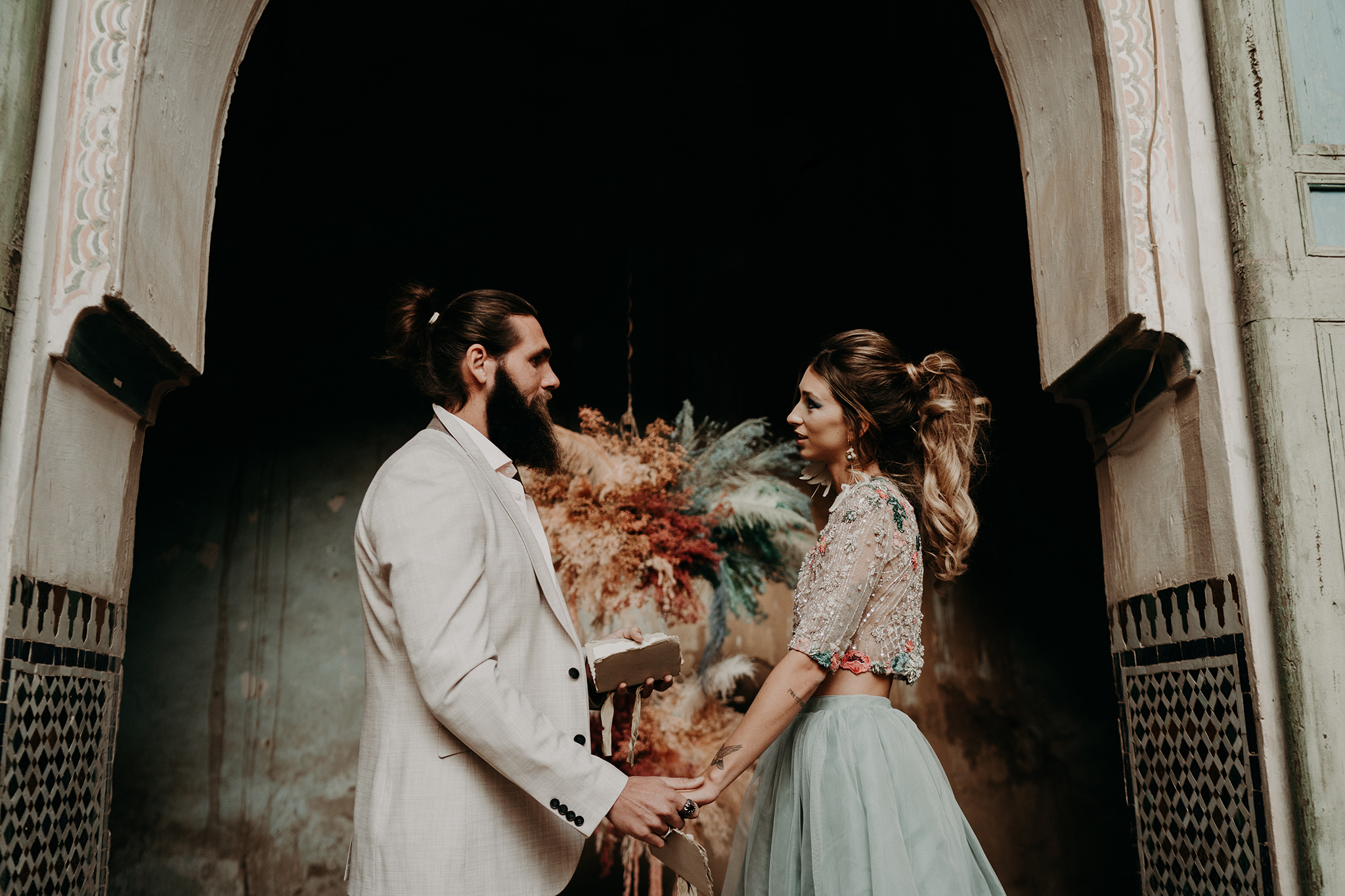 So what is an elopement? What is the difference with a traditionnal wedding?
An elopement is a type of wedding ceremony where a couple chooses to exchange their vows in an intimate, private setting, often with just the presence of a small group of close family and friends, or even just the two of them. It's a non-traditional way of getting married.
The main difference between an elopement and a traditional wedding is the scale and guest list. Elopements tend to be smaller and more intimate, while traditional weddings are often larger and more elaborate, with a large guest list.
The word "elopement" has a historical connotation of a couple running away to get married. But today, it is often a conscious choice by couples who want to prioritize the intimate and personal aspects of their wedding day. It is like a romantic getaway, where the couple exchange their vows in a private, intimate and meaningful way.
| The idea is simple: exchange vows without any guest (or with a very small group: less than 10 people, bride and groom included) |
An elopement is a non-traditional type of wedding ceremony that has no legal value. It is an opportunity for couples who want to express their commitment to each other in a personal and intimate way.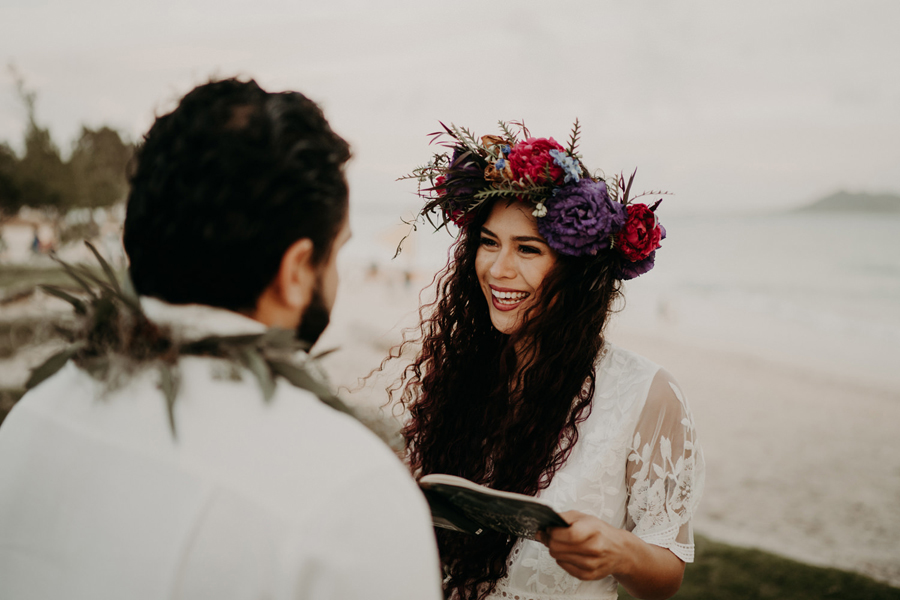 How is it going?
An elopement is not limited to a single day. Couples can plan a weekend or even a longer trip during which they exchange their vows in a location of their choosing. This could be somewhere meaningful to the couple, such as a place they've always dreamed of visiting.
The magic of eloping is that there are no set rules or expectations. The couple can get married anywhere, whether it's just a short distance from home or on the other side of the world. They can wear whatever they want, and the ceremony can take place in any location they desire, whether it's in a forest, on a secret beach, or at the top of a mountain after a hike. The only limits are the couple's desires.
One of the best thing about eloping is that it is fully customizable and as such there are no questions of following a certain code or tradition. It is just about the couple and their love story. Some may choose to keep things simple, while others may opt to add more details and get help from a wedding planner.
They can make their elopement even more special, by choosing a beautiful ceremony spot, decorating a table for two, or having a wedding planner help with the arrangements. Some photographers and videographers may also offer their services to help you in finding the perfect location, or helping with the timing.
In a future article, I will elaborate on ways to help couples plan and organize an elopement that is truly unique and reflective of their personal love story.
Which brings us to the budget question.
While eloping can be a cost-effective alternative to a traditional wedding, it doesn't necessarily mean it's always a cheaper option.
The budget for an elopement may be distributed differently, with expenses going towards booking accommodations for a few days or even weeks, travel expenses, and activities, rather than reserving a venue, hiring a caterer, DJ, or renting equipment. It's like a wedding and honeymoon all rolled into one.
One aspect that is often common between a traditional wedding and an elopement is the need for a photographer and videographer to capture the couple's special moments, such as the preparations, ceremony, couple session, and activities.
At The Quirky, we have captured a wide range of elopements, from one day to several days, in France and abroad. The final outcome mainly depends on what the couple wants to remember of their adventure.
As in any wedding day, the most important thing is to tell the couple's story. It is their day and their story that we capture.
To sum up, an elopement is :
just the couple getting married (or max 10 people)
anywhere, near or far from home
no code to respect, you do you
Some exemples to see:
- Kenzie & Jo in Morocco: Few days in the Sahara desert, two ceremonies with two completely different styles. Part 1 & Part 2
- Aida & Ismael in South of Spain. A day in the Tabernas desert, in a western movie set.
- Shy & Rafa in Hawaii: a week with their families, between adventure and cultural activities.
- Emily & Mitch in Iceland: a day under the rain, and a ceremony in front of a cute Icelandic chapel.
- Martha & Juan in Barcelona: a day in the city in an old yellow beetle car.
And much more to discover on blogs like JuneBug Weddings
B.